Released Minecraft: PE 0.14.2 with support for virtual reality
The company Mojang loudly announced its version of the game 0.14.2. Which will allow the owners of Android devices to use Minecraft: Pocket Edition with support for virtual reality. Minecraft: PE is also available in the Play Store, but if you want to play it with virtual reality support then you need to buy a game in the Oculus Store.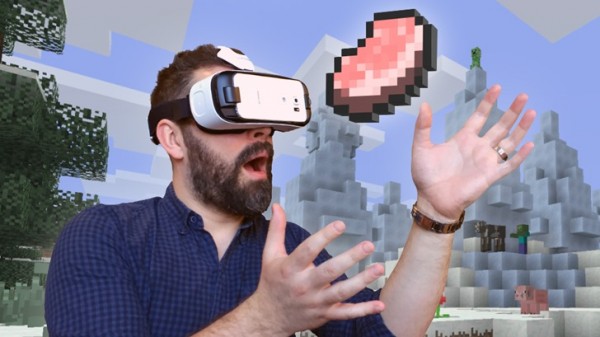 It is also known that a special version of Minecraft: PE costs $ 6.99. And as the developers say, it is not known whether in the future support for other virtual reality glasses, like Cardboard. It is worth mentioning that for the game in Minecraft: Pocket Edition, an external controller will be needed. Since the device itself (Smartphone) will not be available, it will be used as a display. All those who want to play this game will have to buy and connect a wireless gamepad or some kind of wired, that would be immersed in the game as much as possible.