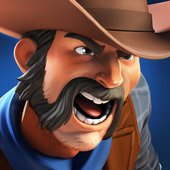 Compass Point: West v2.2.0.11
Information:
Interface language:

Русский/English

Android version:

Android 4.2

Size:

53 Mb

Developer:

Next Games Oy
Subscribe for updates
Subscribe
Total Subscribers:

0
Description:
Compass Point: West - This game is beautifully decorated and wrapped in fatik from colorful graphics and effects.
This game tells a lot of genres and styles. In the game you will have to build your own city in the desert. But to build this floor of misfortune, you need something to protect it, that is, you need to create and choose your brave squad that would serve as faith and honor. Create workers that they could build even more buildings and squares, protect the city from enemies and everything else.
Create your solar metropolis amid the desert and the scorching sun.
Download:
Download Compass Point: West v2.2.0.11.apk