Tegra: Crafting and Building v1.1.22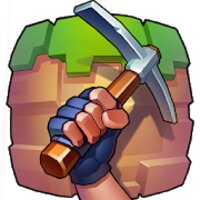 Interface language:
Category:
Android version:
Size:
Developer:
Price:
Русский/English

Android 4.4

125 Mb

Avega Games

$0
Tegra: Crafting and Building - An entertaining first-person survival simulator that will take the player into a fantastic and mesmerizing world that has survived many cataclysms and mergers with other previously unknown planets. As the game progresses, the player will come across many portals of Tegra, which open from time to time and pose a great threat to all living things. Take control of the main character, who is the chosen one and the last hope of humanity, go through story tasks, complete many interesting quests that will help not only balance the balance but also find more advanced technologies.
Travel across a large open world, rebuild your own base, setting up defensive structures that will help protect not only you, but also your buildings from intruders.