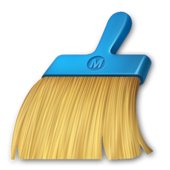 Clean Master - Antivirus Applock Cleaner v7.3.1
Information:
Interface language:

Русский/English

Android version:

Android 2.3.3

Size:

25 Mb

Developer:

Cheetah Mobile
Subscribe for updates
Subscribe
Total Subscribers:

1
Description:
Clean Master- Space Cleaner & Antivirus - It is very necessary program for all smartphone users. This application is easy to clean up your cache and not only frees your gadget from unnecessary garbage. You can clear browser history, at the time of stop unnecessary applications and free up processor load to retain copies of all required documents and your programs.
Download:
Download Clean Master - Antivirus Applock Cleaner v7.3.1.apk