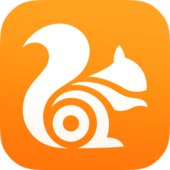 UC Browser v12.13.5.1209
Information:
Interface language:

Русский/English

Android version:

Android 2.3.3

Size:

48 Mb

Developer:

UCWeb Inc.
Subscribe for updates
Subscribe
Total Subscribers:

0
Description:
UC Browser - A great browser which enables you to easily view a variety of data from different resources without delay and stops, as the built-in browser flash player which will give you the ability to watch popular videos with your social networks. And one is not a bad feature is that the browser since the launch sites eliminates false and harmful resources. That is to protect you and your device from possible breaking or entering malevolent software!
Download:
Download UC Browser v12.13.5.1209.apk