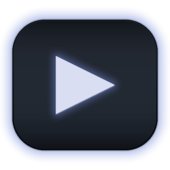 Neutron Music Player v2.08.1
Information:
Interface language:

Русский/English

Android version:

Android 2.1

Size:

18 Mb

Developer:

Neutron Code Limited
Subscribe for updates
Subscribe
Total Subscribers:

3
Description:
Neutron Music Player - This application will help to play your favorite tracks in any format. It sew professional sound quality that will be noticeable when listening to songs. Just in it's own 32 bit kernel, which gives you the best sound quality. You will appreciate its ease of management and multi-functionality.
Download:
Download Neutron Music Player v2.08.1.apk